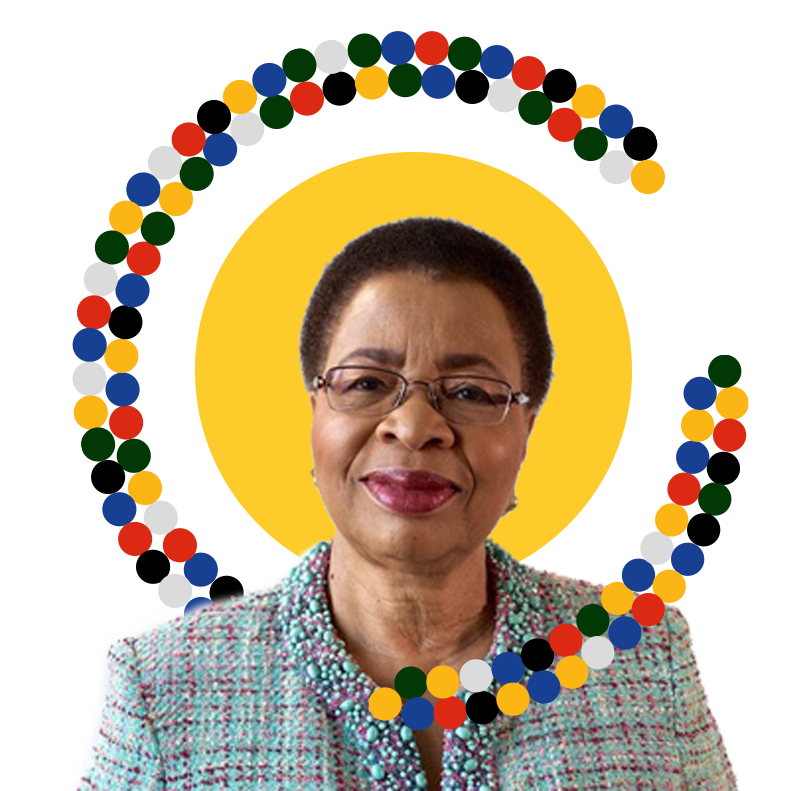 Graça Machel is an African stateswoman whose decades long professional and public life is rooted in Mozambique's struggle for self-rule and international advocacy for women and children's rights. She is a former freedom fighter in Mozambique's FRELIMO movement and that country's first Minister of Education.
She works through several regional and international development bodies to accelerate social transformation, has created three non-governmental organizations in her own right and has dedicated her life to improving the fate of women and children, inspiring hope, and building a more just and equitable world for us all.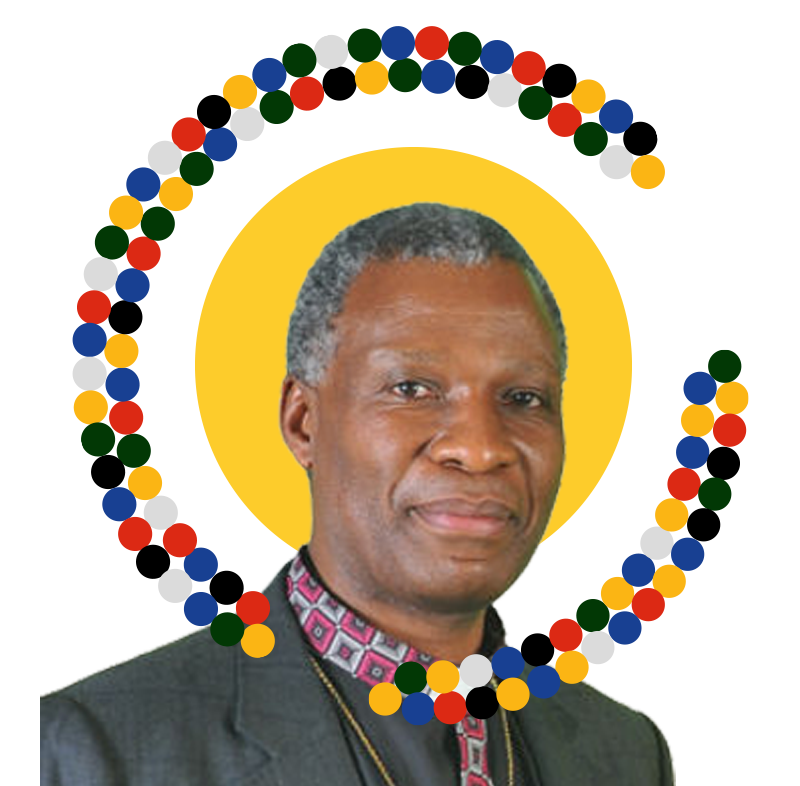 REVD DR THABO CECIL MAKGOBA  
Most Revd Dr Thabo Cecil Makgoba is the Archbishop of Cape Town and Metropolitan of the Anglican Church of Southern Africa since 2008.
He has in recent years taught MBA students at the University of Cape Town on Ethical Leadership and Stewardship, and is also an Executive in Residence at the Wits Business School. He served as a commissioner for the Press Freedom Commission under Justice Pius Langa and has been a panelist and discussion leader at various World Economic Forum meetings in Davos. He is currently the Chancellor of the University of the Western Cape. He has published three books, a short autobiographical account, Connectedness, 2005 and Workplace Spirituality in a Mine Context, 2012 and Faith and Courage: Praying with Mandela, 2017.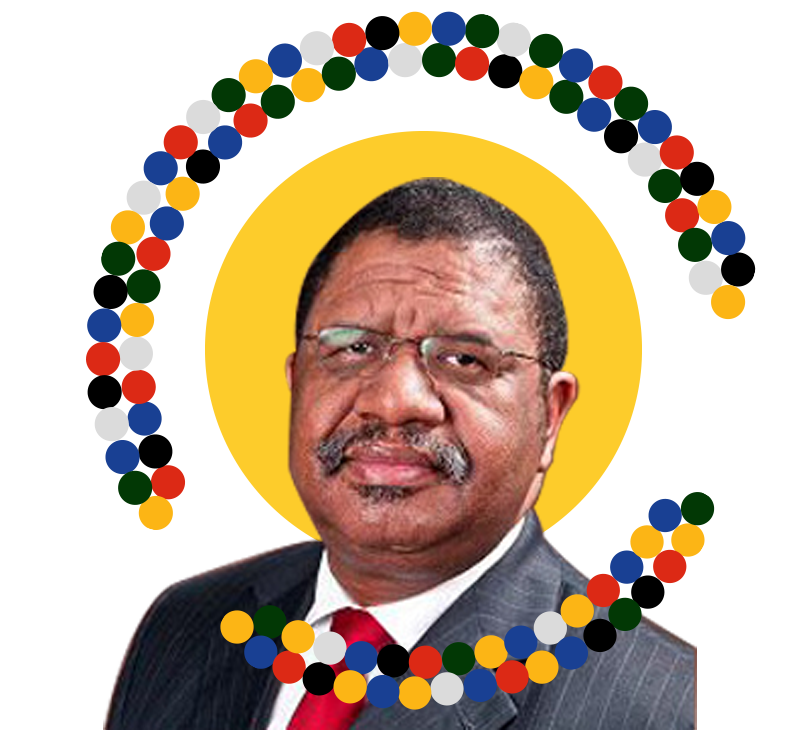 Barend Petersen is a chartered accountant with broad global experience. He is the Executive Chairman of De Beers Consolidated Mines, Chairman of the Social and Ethics Committee and a Director of De Beers.
He is the founder and Chairman of Macrovest Capital, an industrial investment company in the manufacturing, logistics and oil industry. Barend is a director of several companies, including Ponahalo, a member of the Advisory Committee of Anglo American SA and a member of the Board of the Minerals Council of South Africa.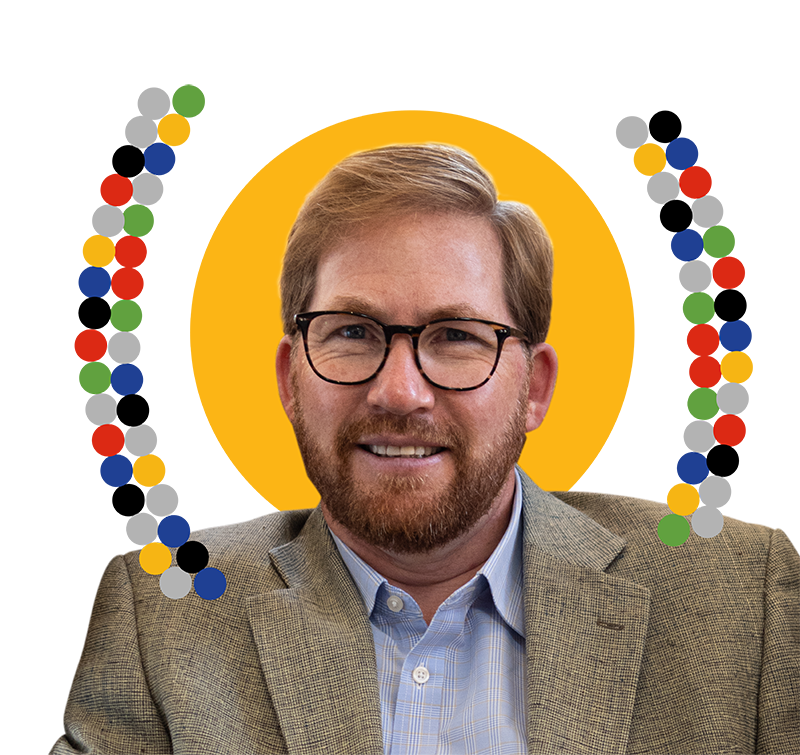 Jonathan Oppenheimer is a South African businessman and philanthropist.
He began his career at NM Rothschild & Sons, before moving to Anglo American and subsequently De Beers, where he held a number of senior management roles in Southern Africa and London over two decades.
As Executive Chairman of Oppenheimer Generations, Jonathan is actively involved in all aspects of the family's private, commercial, and thought leadership activities, including:
Oppenheimer Partners, a global investment group with a focus on building a long-term portfolio of businesses by deploying permanent capital, building on the Oppenheimer family's legacy and commitment towards making positive impact on society.
The Brenthurst Foundation, a Johannesburg-based think tank focused on strengthening Africa's sustainable economic performance. Tswalu Kalahari, Fireblade Aviation, and a joint venture with South African Michelin-starred chef Jan Hendrik – providing world-class services to clients and strengthening South Africa's image globally.
The Oppenheimer Generation Foundation, a philanthropic initiative focused on generating positive impact by unlocking catalytic grants in underfunded areas.
In January 2018, Jonathan joined the Board of Trustees of the Carnegie Endowment for International Peace (CEIP).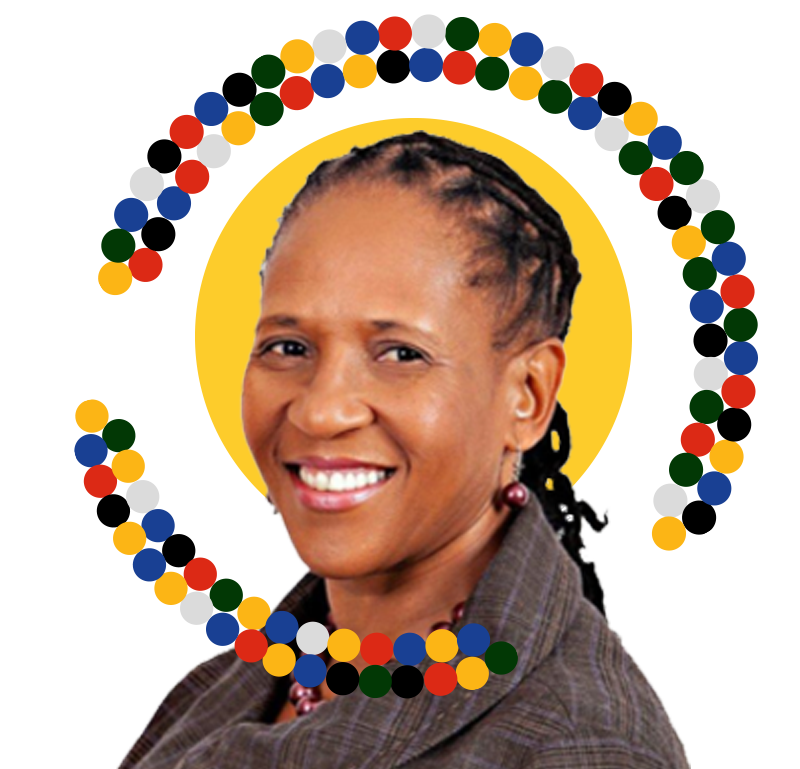 Thandi Orleyn is married with 3 adult children and 1 granddaughter. She is a Human Rights activist whose career of over 35 years spans the roles of attorney, mediator, arbitrator, facilitator, dispute resolution practitioner, public speaker, executive management and director of companies.
She holds a B Juris degree from Fort Hare University, B Proc and LLB degrees from UNISA and LLM degree from Wits. She is presently an admitted advocate, shareholder and executive director of Peotona Group Holdings, Trustee of various Trusts notably Chair of the De Beers Fund, Legal Resources Trust and Zenex Foundation and Director of a number of boards including Chair of BP Southern Africa.